Who Is Silver Gold Bull?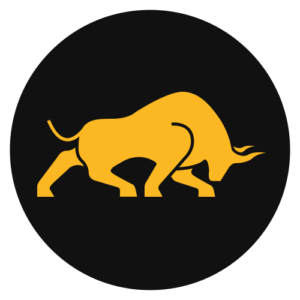 Silver Gold Bull is a precious metals company that specializes in gold, silver, platinum, and palladium investments and sales. Since 2006, Silver Gold Bull has been recognized as a reputable and professional dealer of precious metals throughout the country of Canada. With a Canadian office located in Calgary Alberta, Silver Gold Bull has expanded with offices throughout the United States as well. They have built up a very solid reputation as a premier precious metals dealer and has an excellent track record for providing expert knowledge and quality customer service.
Silver Gold Bull is an excellent place for investors to learn about the different types of bullion available and their prices. They ship deliveries to your address promptly and discreetly, while also giving you the option to use their storage facilities as a more secure alternative.
Why Should I Shop With Silver Gold Bull?
Since 2006 Silver Gold Bull has grown from a single office in Calgary to a company with multiple offices across North America including the United States. Not only that but they have maintained an A+ rating with the Better Business Bureau (aka BBB) which is never easy for a company that does as much volume in precious metals as they do.
Besides being a proven competitor in the market, silver gold bull also provides some of the most competitive prices in the market for buying and storing precious metals. Silver Gold Bull also allows their clients to invest in gold and silver backed RRSP's. Plus, they also provide a Marketplace for you to sell any unwanted precious metals that you have in your portfolio.
Besides having outstanding customer service, Silver Gold Bull also has tremendous experience providing new and experienced investors with trustworthy and affordable investment options that work well in their portfolios.
Other reasons why you should consider Silver Gold Bull:

Low-Cost Insured Segregated Storage
Silver Gold Bull provides their clients with very affordable segregated storage fees for their precious metals. They deal with an IIROC approved facility where storage fees are around 1% of the market value of your bullion for that year. It's actually broken down into monthly payments which is based on how much you have in your account on the last day of each month.
Silver Gold Bull has many international partners where they are able to store their precious metals. Since they are located in a private location away from the government or central banks, your assets should be safe during any type of economic insecurity or geopolitical uncertainty. Precious metals stored with Silver Gold Bull are all double audited and insured.
*Locations include: Canada, USA, Europe & China
Large Selection of Bullion
Silver Gold Bull has a wide selection of bullion bars, coins and rounds. They have many countrie specific bullion coins as well as a number of different collector coins for different countries around the world. Silver Gold Bull also strongly believes in keeping a large inventory on hand so that they can ship orders quickly to their clients Nationwide.
Orders pack within 2 business days of cleared payment.
Orders over $5,000 are shipped fully insured for free. Orders over $99 ship for free, while orders below ship for as low as $9.95.

A+ Rating With the Better Business Bureau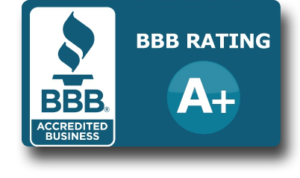 The Better Business Bureau which is recognized by many as the BBB, is an online resource used to keep record of the credibility of a business. They allow a client to report on how good or bad their experience was with a particular company, whether it be an online or local based operation. Silver Gold Bull has maintained an A+ rating, which is a good sign that you can be rest assured you are dealing with a credible and respectable organization.
Up-To-The-Minute Pricing
While working with Xignite, Silver Gold Bull is able to provide their clients with up the minute pricing on their precious metal Investments. As a member of the website, they even allow you the ability to be alerted once your desired price has been met on the market.
One Of The Most Cost-Effective Solutions (Price Matching)
Silver Gold Bull offers some of the lowest prices you will find on bullion bars, rounds and coins in North America. Not only that, but they offer a very excellent price matching program. Essentially, if you can find a lower price from another dealer, Silver Gold Bull will match that all in price along with any applicable fees and shipping costs. One thing to note is that their competitor must have these items in stock in order for the price match guarantee to be valid.
Silver Gold Bull also doesn't charge any hidden fees and there are no hidden commissions added into the pricing.
Buy & Sell Precious Metals
With Silver Gold Bull you have the option to buy and sell various types of precious metals (or other metals). Those metals include, gold, silver, platinum, palladium, copper and rhodium.
Conclusion

We have spent a tremendous amount of hours doing our research on Silver Gold Bull and the benefits they offer as a precious metal investment company. Like any business servicing a large client base, they're going to have good experiences and they're going to have bad experiences. There is almost no way that you can operate a company on a National scale without running into a few customers who are not satisfied, because at the end of the day it's impossible to please everyone.
Our experience working with Silver Gold Bull has always been pleasant, which in turn is why we are considering using them as our sole precious metals supplier in Canada. We never feel rushed, we never feel pressured, their reps are very knowledgeable and we are almost always guaranteed the lowest price versus any of their competitors as long as the similar item we are price matching is in stock.
For more information on Silver Gold Bull and how you can browse their catalog of precious metals, make sure to click here. Or, click here for more details on investing with online dealers.